Discover Generation W, a promising community of young winegrowers

What is it?
"Generation W" is a community of young member winegrowers who have been part of Wolfberger over several generations. Loyal and committed, "Generation W" is the new standard-bearer for our Crémants, Wines, Brandies and Spirits. This young generation shares, learns and trains together so it can continually reinvent, change and develop.

Proud to be part of Wolfberger, these young winegrowers continue the traditions of their forbears, respectful of their work and their history. They are concerned about the environment and active in taking steps towards sustainability and organic winemaking. Driven by the values of the cooperative, they are the next generation of the Winery.
Common Values
"Generation W" is a unique group of young winegrowers and Wolfberger ambassadors sharing the same values. Committed and respectful, connoisseurs, these young winegrowers avidly work the vineyards with dedication and devotion. Connected, daring and innovative, they are changing and modernizing the field for a society that is evolving rapidly.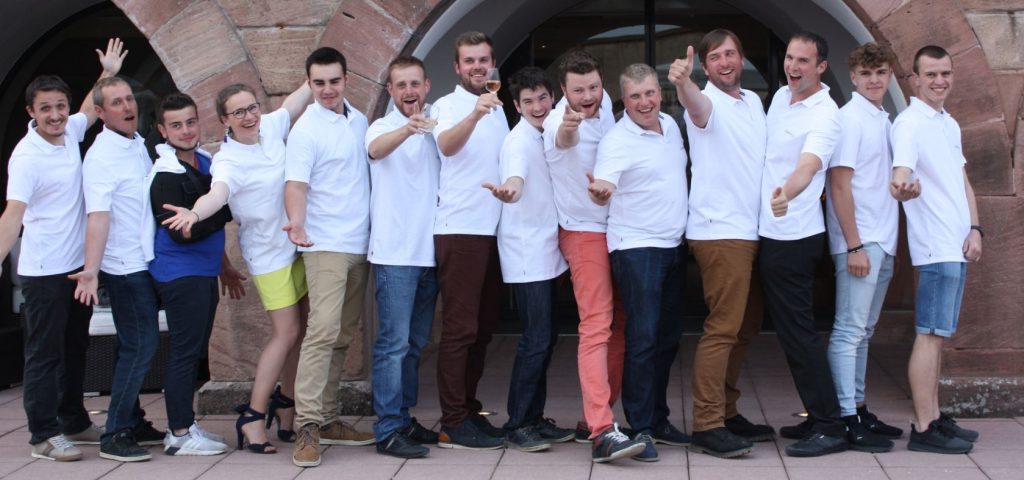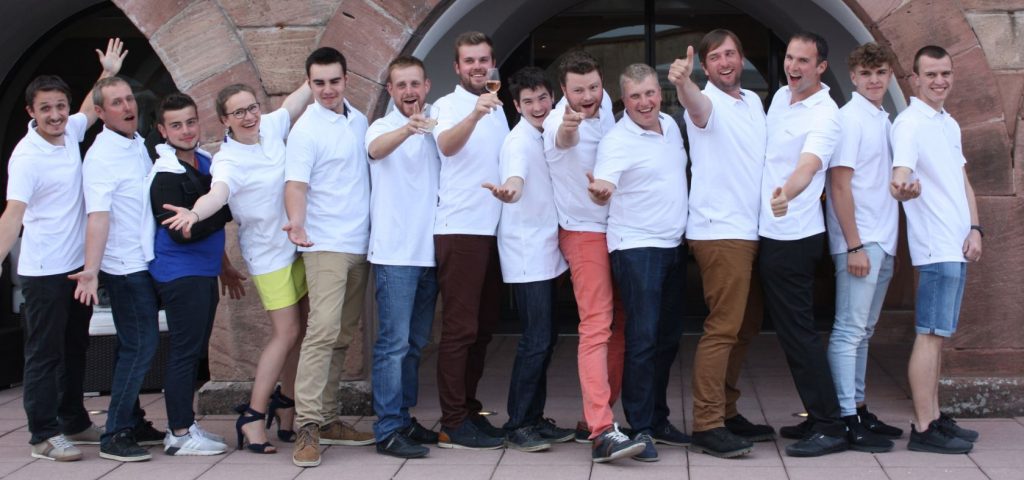 All of them are advocates of the Winery's values: open discussion, information-sharing and diversity to launch new projects and to participate in Wolfberger initiatives.
In fact, helping one another with generosity and friendliness is the key for this community preaching the Alsatian values ingrained in our terroir.
Take a look at the video!
Lionel BUECHER – Wolfberger winegrower in Wettolsheim
Benoit EHRHART – Wolfberger winegrower in Wettolsheim
Matthieu FORSTER – Wolfberger winegrower in Voegtlinshoffen
Quentin FREUDENREICH – Wolfberger winegrower in Voegtlinshoffen
Adam FUCHS – Wolfberger winegrower in Soultz
Albert FUCHS – Wolfberger winegrower in Soultz
Guillaume GRUNEISEN – Wolfberger winegrower in Soultz
Julien HAAG – Wolfberger winegrower in Scherwiller
Lucas HAAG – Wolfberger winegrower in Scherwiller
Tristan HAASZ – Wolfberger winegrower in Dambach la ville
Laurent JURIS – Wolfberger winegrower in Eguisheim
Cyril MARSCHALL – Wolfberger winegrower in Colmar
Eloi MARTIN – Wolfberger winegrower in Scherwiller
NICOLAS METZ – Wolfberger winegrower in Epfig
Paul METZ – Wolfberger winegrower in Epfig
Jérôme STENTZ – Wolfberger winegrower in Wettolsheim
Benjamin TSCHAEN – Wolfberger winegrower in Bergholtz
Vincent ROECKLIN – Wolfberger winegrower in Wettolsheim
Grégory PULJER – Wolfberger winegrower in Orschwihr
Julien MEYER – Wolfberger winegrower in Epfig
Vivien LANDWERLIN – Wolfberger winegrower in Bergholtz
Alice ZINK – Wolfberger winegrower in Wettolsheim