Riesling
Elegant and refined
This variety is used to make fine wines.

Recognized as the Rhine varietal par excellence, the Riesling makes white wines reputed to be among the best in the world. They are considered to be fine wines.
The eye, the nose, the palate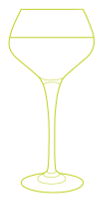 The Riesling grape variety provides dry wines characterized by great freshness. Racy and yet slightly fruity, they are incredibly subtle, fine wines par excellence. They are perfect served with traditional Alsatian dishes such as sauerkraut, but also with fish and shellfish, thanks to their vivacity. The Riesling in Vendanges Tardives or Sélection de Grains Nobles is a perfect companion to desserts.
In the glass it is pale yellow with hints of green.
In the nose it is subtle and racy, with lots of fruit scents like citrus, or floral such as white dead-nettle or linden. Depending on the soil, the Riesling can have even more aromas.
The freshness revealed by its color is the first thing you notice in the mouth, followed by a marked fullness. As Vendanges Tardives or Sélection de Grains Nobles, they are the headiest of wines, with a touch of sweetness.
Riesling grapevines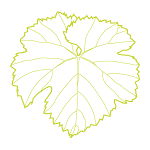 A very slow-growing variety, it ripens with chilly nights. The leaves are round and thick with sharp teeth.
The berries – small, green or yellow, with thick skin – grow on a short-stemmed, cylindrical, compact cluster.
The Riesling grows best in soil that isn't too rich, with a preference for light terroirs with lots of sunshine.