Pinot Gris
Noble and subtle
This grape is used to make wines with a certain aromatic richness.

The Pinot Gris, once called Tokay, is a varietal that has a place in the AOC Alsace Grand Cru. When served with certain dishes it reveals all its taste complexity. It is at its best as a Vendanges Tardives or a Sélection de Grains Nobles.
The eye, the nose, the palate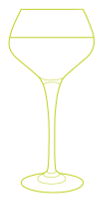 The Pinot Gris grapes make wines that are aromatically incredibly rich. It can be served on many occasions – it could be savored as an aperitif but can also be served with a great number of dishes. Given its character, the taste would explode with white meats such as poultry, pheasant or pork, and because of its balance it is strongly recommended with any preparation of foie gras.
A superb, sustained yellow that moves towards amber in certain wines, the Pinot Gris is not intense in the nose but the wine has different aromas (mushrooms, apricot, honey, gingerbread and forest underbrush) that work together to make a complex, perfect balance.
That balance is omnipresent in the mouth, with a round wine that moves towards a slightly sweet opulence without ever losing its freshness.
Pinot Gris grapevines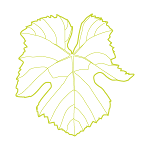 It's not always easy to tell the difference between this vine and the Pinot Noir if you're not an expert. Only the color of the berries, pink or blue-grey, let you know. The clusters are compact and form a kind of cylinder, usual among the pinots. . The leaves are an average size, thick and round with sharp teeth.
The varietal doesn't give particularly big yields, but that also explains its nobility and complexity. It grows best in limestone or chalk terroirs, dry and sunny.