Gewurztraminer
Strong & full-bodied
This aromatic grape of the old Traminer delivers lush, full-bodied wines.

This is a quick-ripening grape of the old Traminer variety, from Tramin in the southern part of the Austrian Tyrol. It has always been grown in Alsace. This aromatic grape delivers lush, full-bodied wines.
The eye, the nose, the palate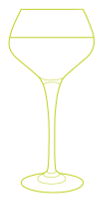 The Gewurztraminer, with "gewurz" German for "spicy," is a varietal used to make full-bodied wines with a powerful aroma. All of the scents of the spicy fruit are particularly intense in the Vendanges Tardives and, in the Sélections de Grains Nobles, sweet wines approaching a liqueur. The Gewurztraminer is perfect served with spicy cuisines – even those chili-hot – as well as strong cheeses like Munster.
The wine is an intense yellow with hints of gold, a result of the dark pink grapes.
The scent is an explosion of tropical fruits, citrus and spices, all blending into a fragrance that is both powerful and complex.
This well-built, full-bodied wine is ample and full on the palate, providing all the flavor the aroma promises.
Gewurztraminer grapevines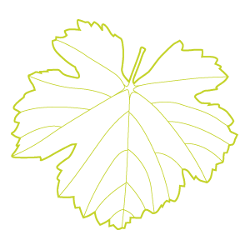 It's easy to identify by its small, round, three-lobed leaves. The berries are light red, almost pink, in a small, truncated cluster. The juice of the grape is slightly musky. The Gewurztraminer grows well in granite soil containing limestone. The variety requires a very good location; the yields are only average, but the wine is noble.